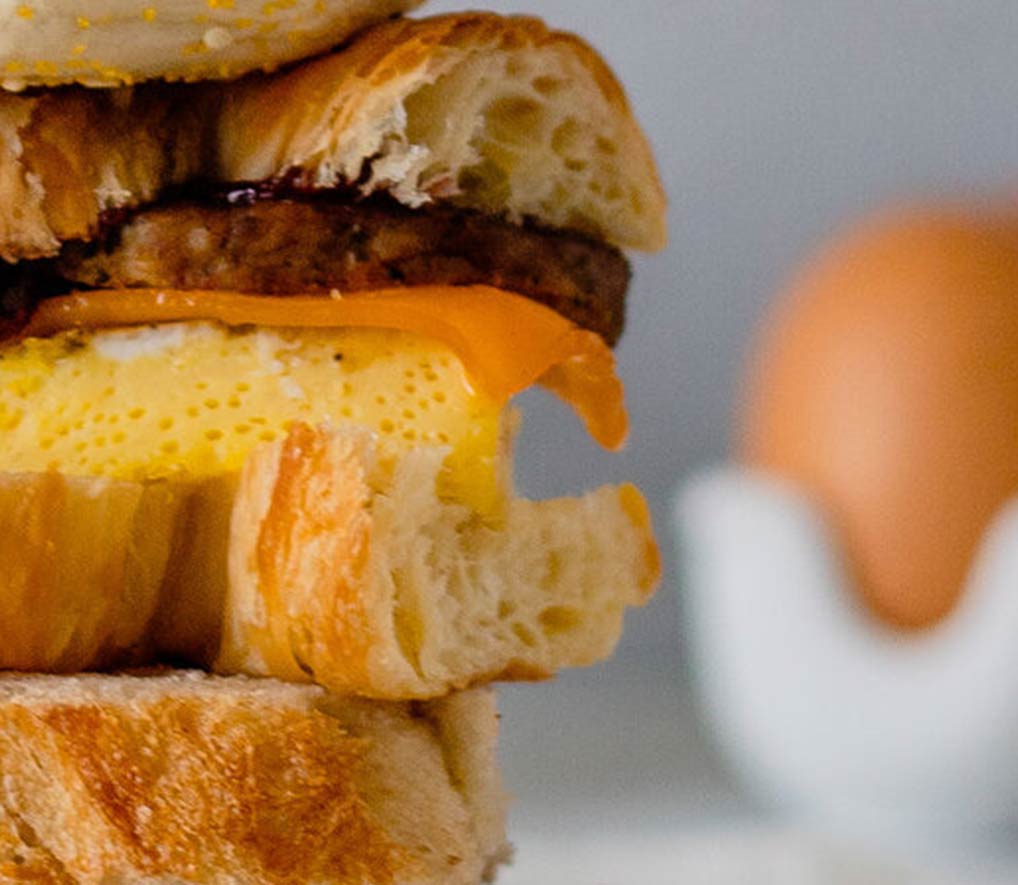 Ingredients
½ cup Creamland Dairy milk
4 eggs
Salt and pepper, to taste
Bread of choice: English muffins, bagels or croissants, split
Cheese slices of choice: Cheddar, Swiss or American
Prepared breakfast meats of choice: bacon, sausage or ham
Fruit spread of choice: strawberry jam or grape jelly
How to
Heat oven to 350°F. Line 8-inch square baking pan with parchment paper; spray liberally with no-stick cooking spray. Set aside.
In medium bowl whisk together milk and eggs; whisk in salt and pepper, to taste. Pour into prepared pan. Bake for 12 to 15 minutes or until center is set (edges will puff up while baking, but level out once cooled). Cool slightly; cut into 6 equal pieces for sandwiches.
To assemble each sandwich, on bottom half of bread layer prepared egg, cheese slices, meats and/or fruit spreads; top with other half of bread. Serve immediately. Or, wrap in parchment paper, then aluminum foil; refrigerate.
To reheat refrigerated sandwiches, heat oven to 350°F. Place wrapped sandwiches on center rack; bake for 10 to 15 minutes or until warmed through. Or, remove aluminum foil; microwave on high for 40 to 60 seconds or until warmed through.
Recipe and image provided by Half & Half magazine.

Other Recipes You Might Like