Farmer Owned. Community Loved.TM
For generations, CreamlandTM has been a favorite dairy brand for New Mexico and nearby. Our neighbors love us because they know us, and they know when they take home Creamland, they're taking home the "dairy" best.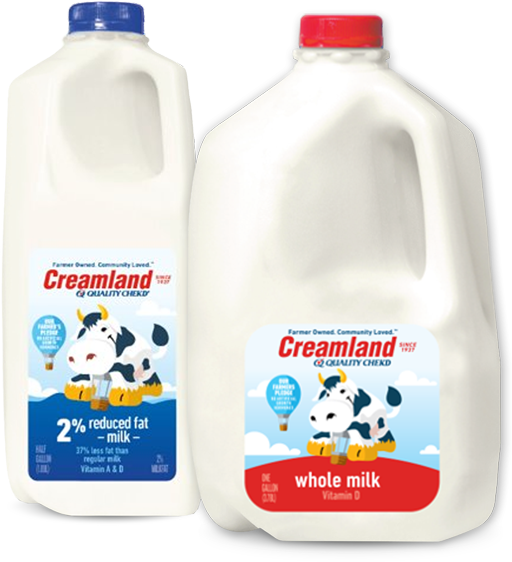 Questions? Comments? We'd love to hear from you. Call 1-800-395-7004 weekdays 8 a.m. – 5 p.m. CST, excluding holidays.
More of a letter writer?
Send us one at:
DFA Dairy Brands Consumer Affairs
P.O. Box 961447
El Paso, TX 79996
Moo-re tasty things coming!
We'll be updating this site with exciting news, stories and delicious inspiration. See you soon!