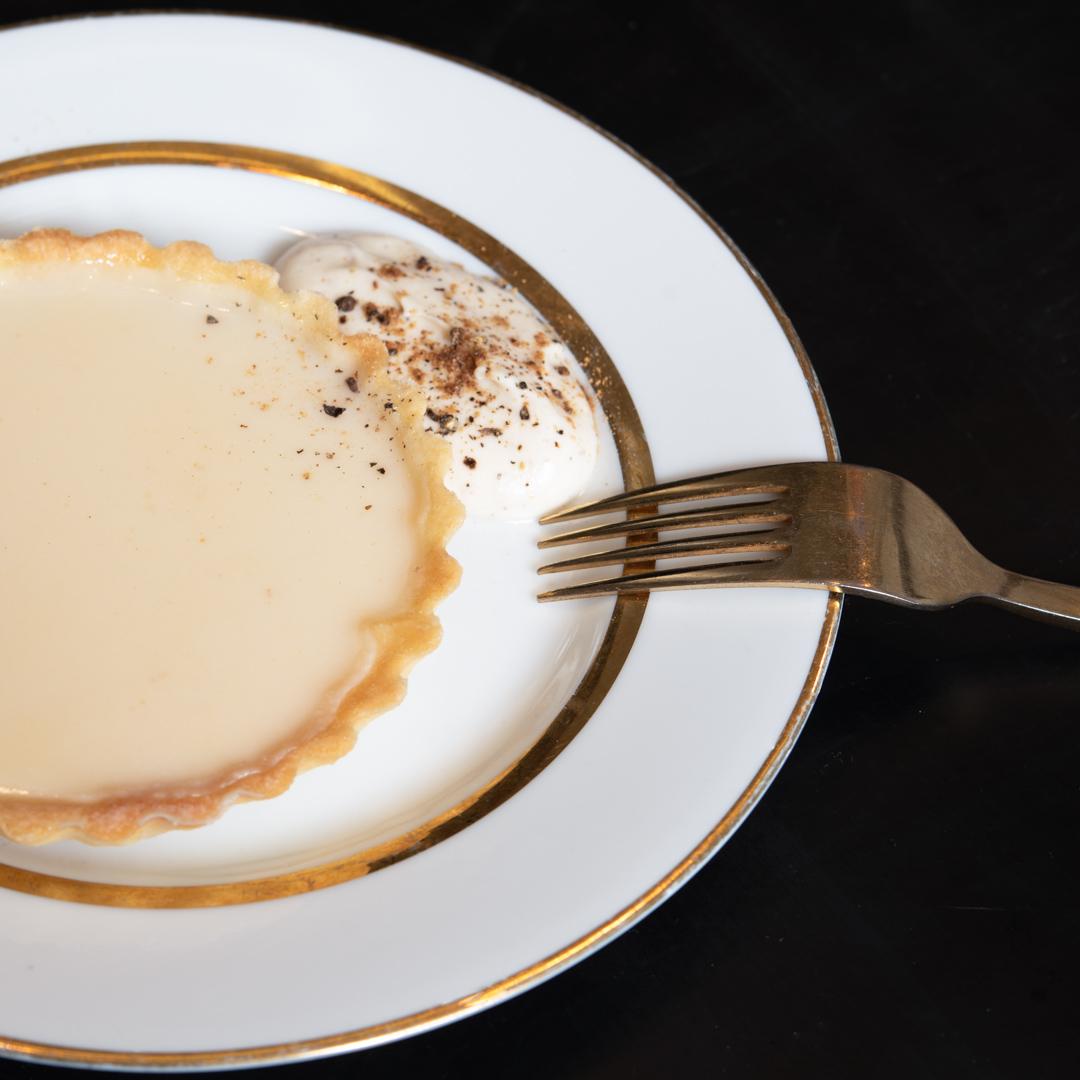 Milk Jam Tart with Spiced Crème Fraiche
Ingredients
Crust
1 ½ cups (about 30) crushed buttery crackers
3 tablespoons sugar
1/3 cup butter, melted
Filling
8 cups Creamland Dairy milk
2 ½ cups sugar
1 tablespoon baking soda
1 vanilla bean, split and scraped
8 sheets gelatin
Spiced Crème Fraiche
1 cup crème fraiche
¼ teaspoon ground ginger
¼ teaspoon ground nutmeg
How to
To make crust, heat oven to 350°F. In medium bowl stir together crushed crackers and sugar; slowly add melted butter, stirring with fork, until well mixed. Press mixture into bottom and up sides of 4 (3-inch) tart pans. Bake for 10 minutes; cool completely. Set aside.
To make filling, in 2 ½-quart saucepan combine milk, sugar, baking soda and vanilla bean (pod and scrapings). Heat over medium high heat, stirring often, until mixture comes to a boil; reduce heat to low. Simmer, stirring and scraping bottom and sides of pan occasionally, until mixture is dark caramel color and jam-like texture (2 to 2 ½ hours). Bloom gelatin sheets by soaking in ice water for 1 minute. Remove gelatin sheets from ice water; squeeze excess moisture from sheets. Add to milk jam; stir to dissolve. Strain milk mixture through fine mesh sieve; pour into crusts in prepared tart pans. Cool to set (about 1 hour).
Meanwhile, to make spiced crème fraiche, in small bowl stir together all spiced crème fraiche ingredients. Cover; refrigerate.
To serve tarts, sprinkle with sea salt and dollop with spiced crème fraiche.